Most Popular Girl Names
Congratulations, you're having a girl!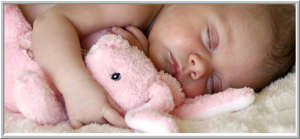 Finding the perfect name for your baby girl is an important yet daunting task, and while some parents have known exactly what they've wanted to name their daughter for as long as they can remember, others struggle when trying to choose the ideal name out of the thousands of options.
There are thousands of name options out there, so to help you narrow down your baby name options, here are a few tips:
It is important to remember that your daughter's name should be appropriate when she is young and when she becomes an adult.  No one wants to be called anything "cute" like Baby or Annie-May-Loo once they've reached their 20′s.
Many people choose to name their daughter after something beautiful, like a flower or a gem.  Some popular choices are Lily, Rose, Daisy, Poppy, Holly, Iris, Ivy, Violet Jasmine, Ruby, Crystal, Pearl,  Amber, Jewel or Jade.   These names are often associated with Spring, beauty, and happiness.
Some other inspirations behind girl's names are
Virtues:  Hope, Honor, Faith, Constance, Joy, Justice, Grace or Previous
Fruit: Apple, Cherry or Peaches
Movies/TV/Books: Isabella (Twilight), Scarlett (Gone With The Wind), Wendy (Peter Pan), Sookie (True Blood) or Aurora (Sleeping Beauty)
Destination names: Florence, London, India, Cairo, or Brooklyn
You can also choose to give your daughter an androgynous name that could be used for a boy or a girl, such as:
Addison
Alex
Avery
Devin
Hayden
Jaime
Kasey
Madison
Quinn
Skyler
Riley
Reese
Teagan
Pat
Lee
You must also decide if you want your daughter to have a trendy or classic name.  Some trendy names at the moment are:
Isabella
Addison
Emma
Lila
Audrey
Khloe
Jasline
Esme
Thea
Some examples of classic names that stand the test of time are:
Anne
Clara
Eleanor
Grace
Jane
Lola
Lucy
Hannah
Vivian
If you are just looking for some name ideas, here is a list of the top baby girl names for 2011:
1. Isabella
2. Emma
3. Olivia
4. Sophia
5. Ava
6. Addison
7. Emily
8. Chloe
9. Madison
10. Abigail
11. Mia
12. Elizabeth
13. Ella
14. Alexis
15. Lily
16. Natalie
17. Samantha
18. Grace
19. Leah
20. Alyssa
21. Ashley
22. Taylor
23. Sarah
24. Kaylee
25. Lillian
26. Brianna
27. Hailey
28. Peyton
29. Hannah
30. Avery
The most important tip to keep in mind while deciding on your daughter's name is that it has to feel comfortable to you.  Imagine calling your daughter's name to come down for dinner, writing your daughter's name on her birth certificate.  Which name strikes a cord for you?
Remember too that you don't need to rush on a name…you have 9 months to ponder and decide, so pick a few favorites and try them out…you will find the perfect name for your daughter.